Regular price
Sale price
$26.95 USD
Unit price
per
Sale
Sold out
Share
Description

Organic Rice Milk Powder (concentrated powder) Allergy-friendly alternative to powdered or liquid dairy milk containing complete whole grain nutrition in a convenient powder. Naturally free of dairy, lactose, cholesterol and gluten. It contains all of the proteins, bran oils, vitamins, fiber and carbohydrates found in whole, unpolished brown rice. It is a delicious Vegetarian and Vegan alternative to dairy milk. Great for the whole family. Made in USA.
Ingredients

100% Whole Grain Organic Brown Rice.

CONTAINS: No Fillers, No Yeast, No Dairy, No Corn, No Sugar, No Wheat, No Preservatives, No GMO, No Soy.
How to use

Directions: Mix 1 or more teaspoons with 8 oz. water or use in a smoothie.

How to get creamy texture: Add the amount of powder you want, a pinch of salt, your liquid of choice, mix thoroughly, and allow it to soak for 30 minutes or longer (overnight if you want). The soaking breaks down the natural phytates, allows it to thicken, and makes a beautiful, creamy texture and slightly sweet mild taste.
View full details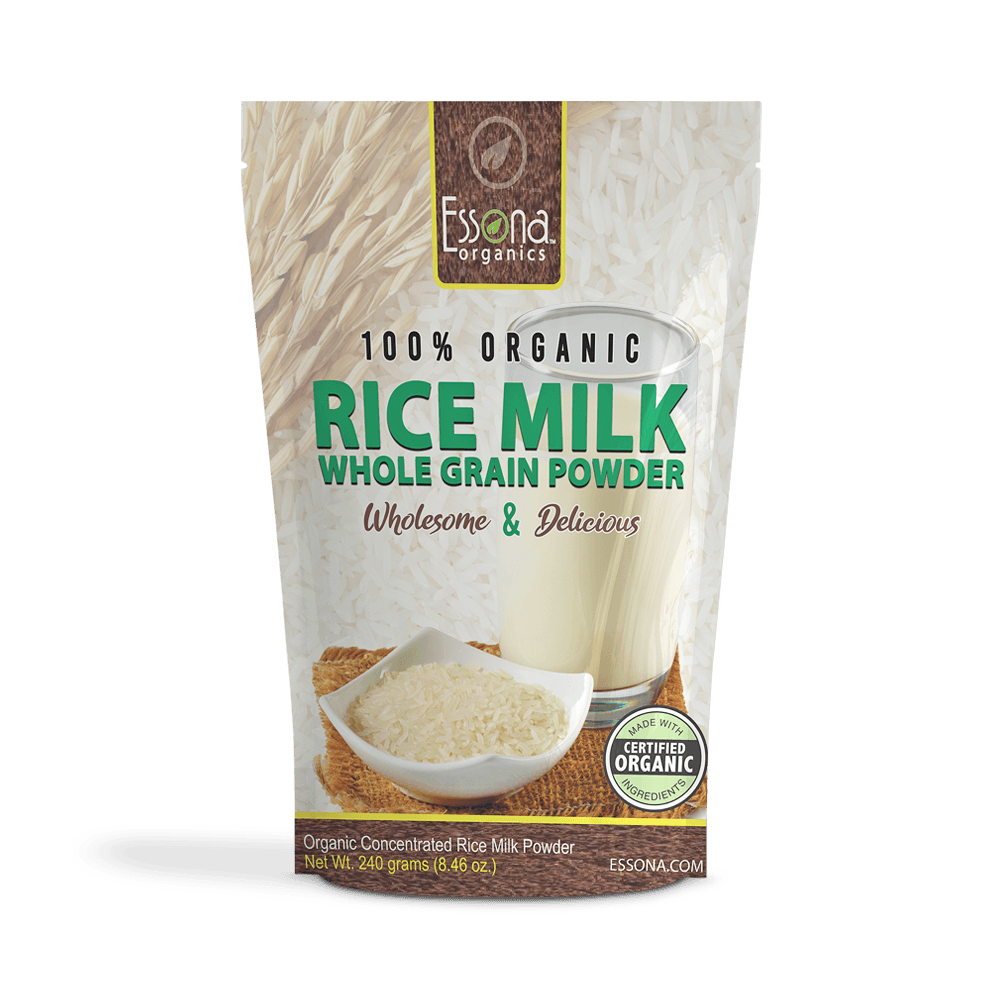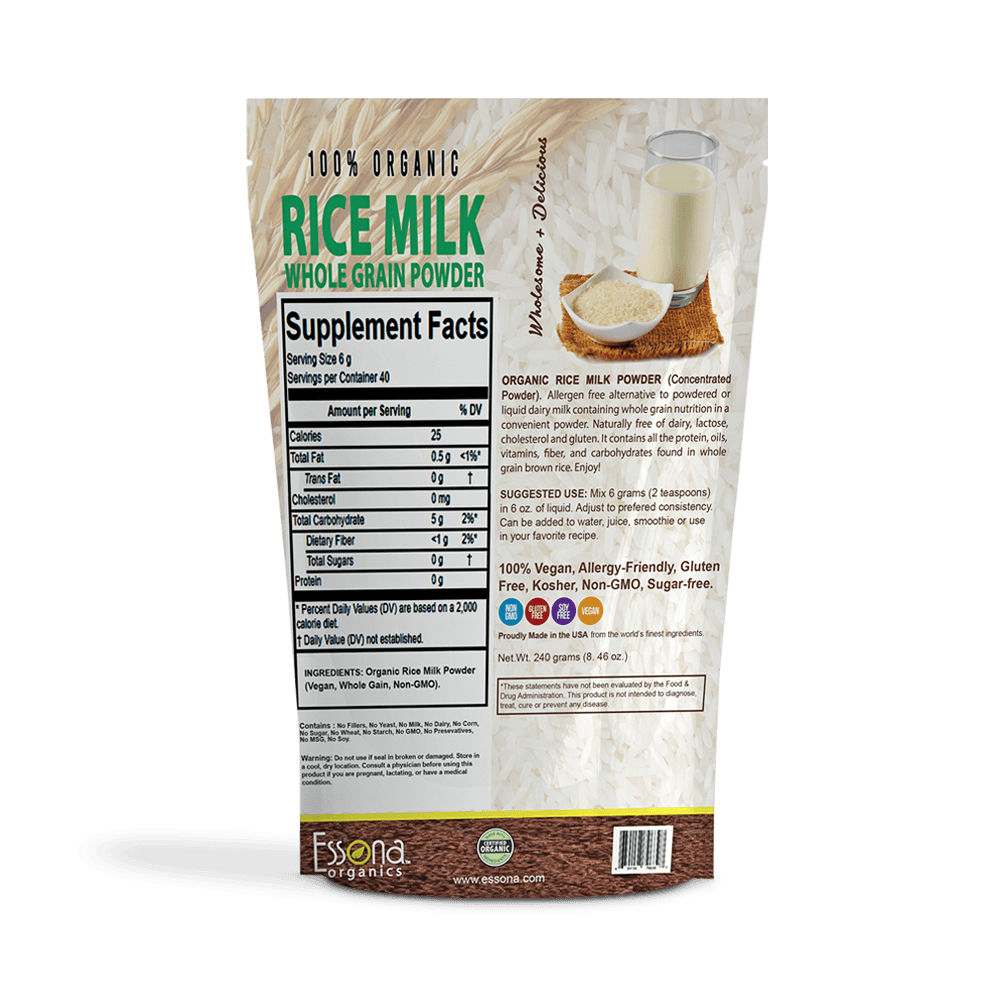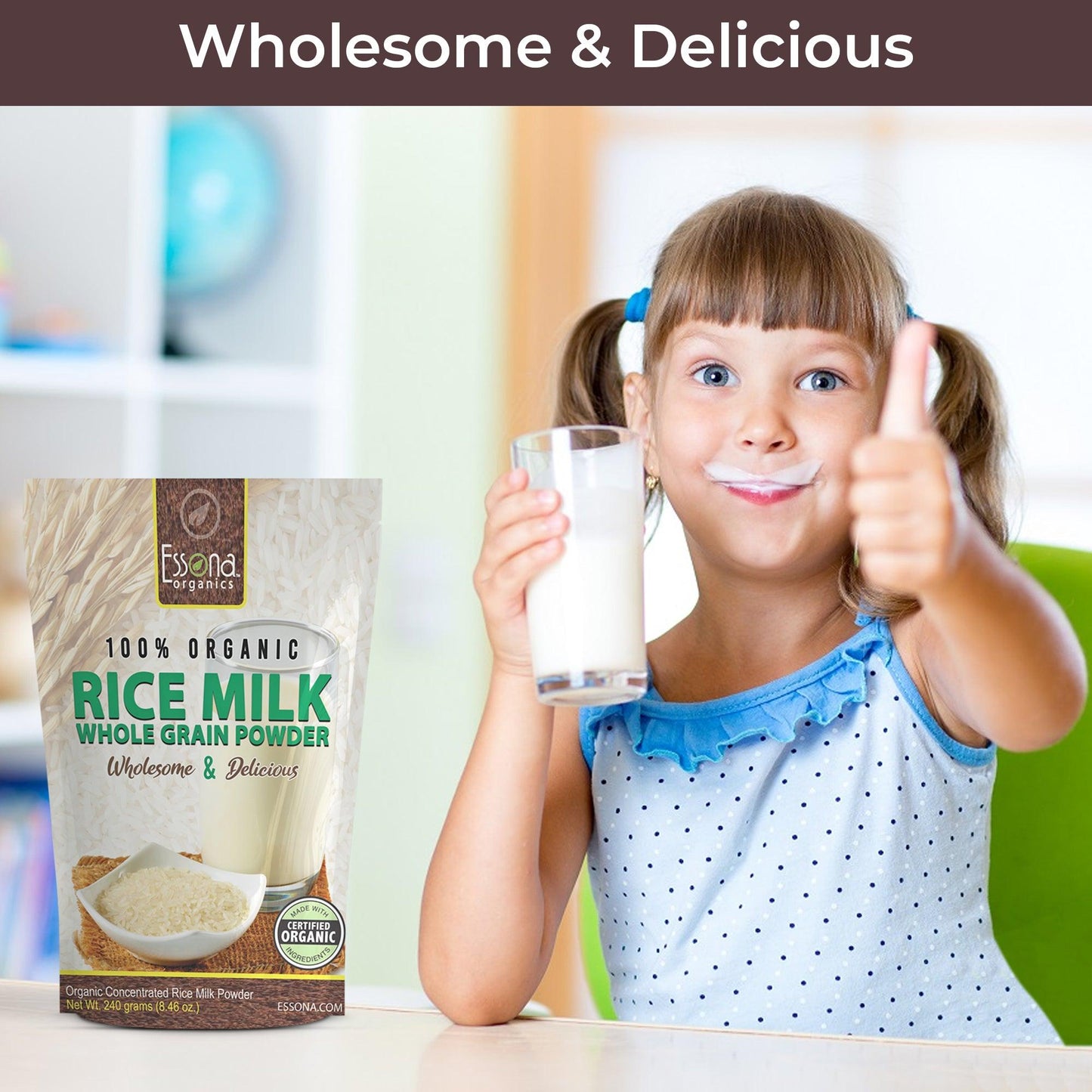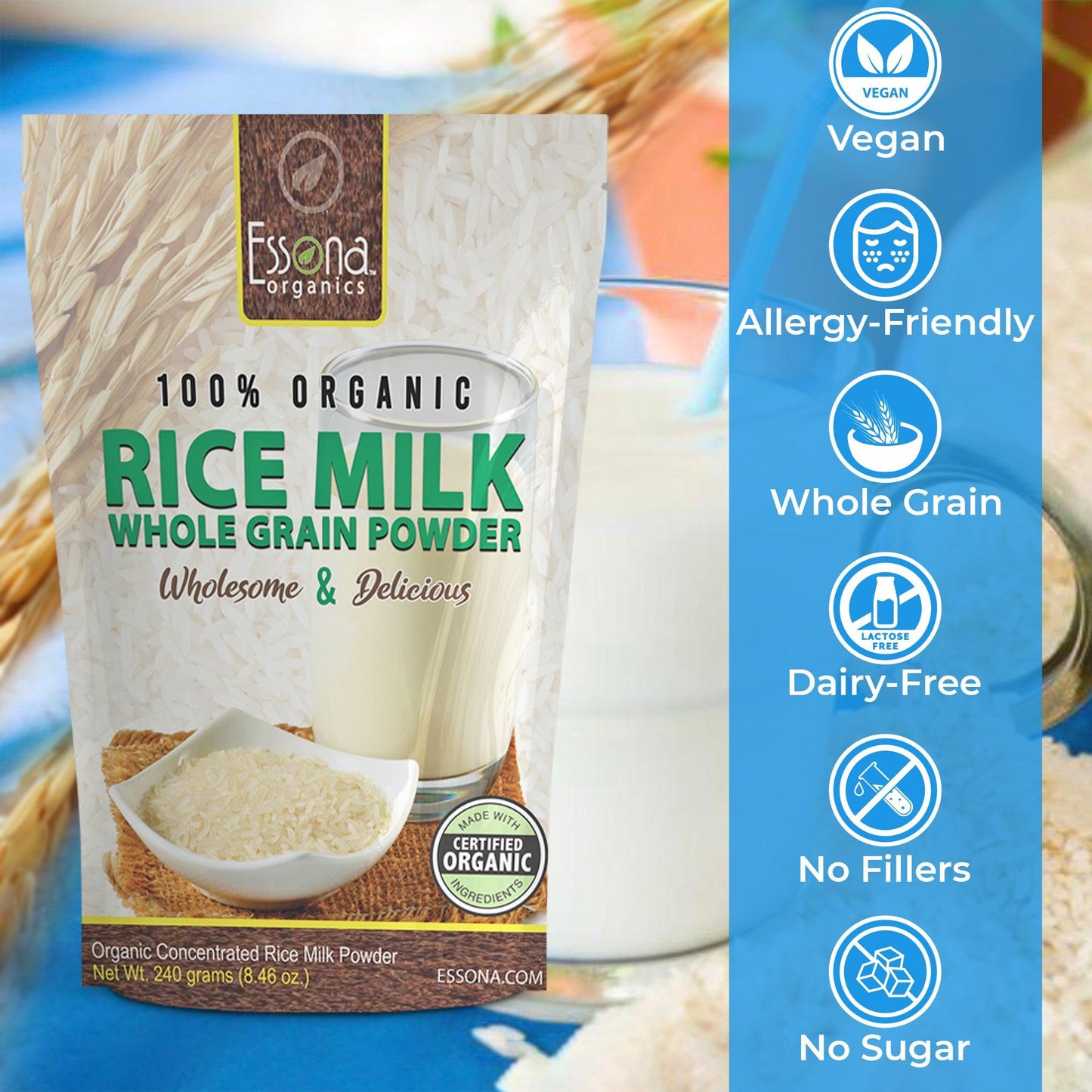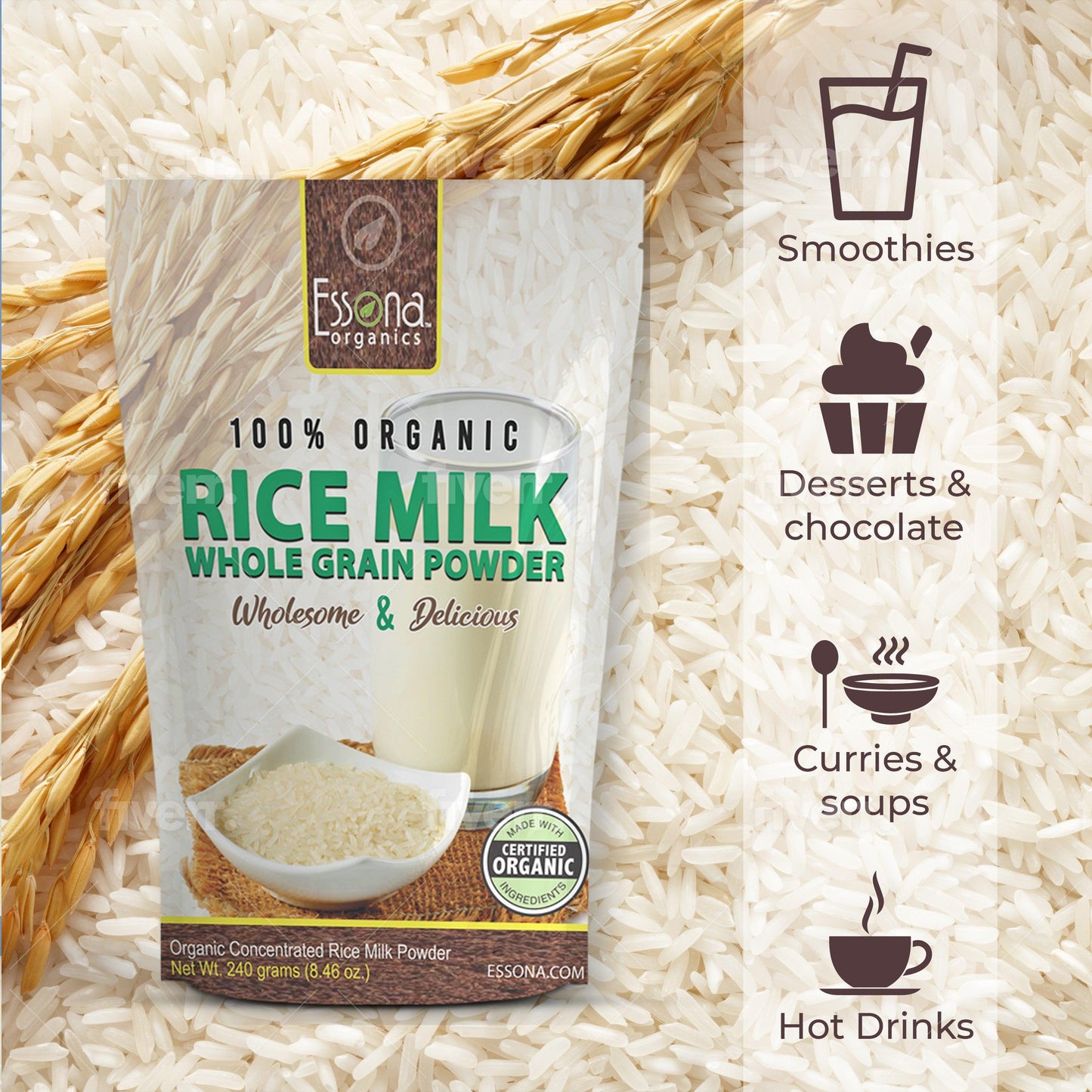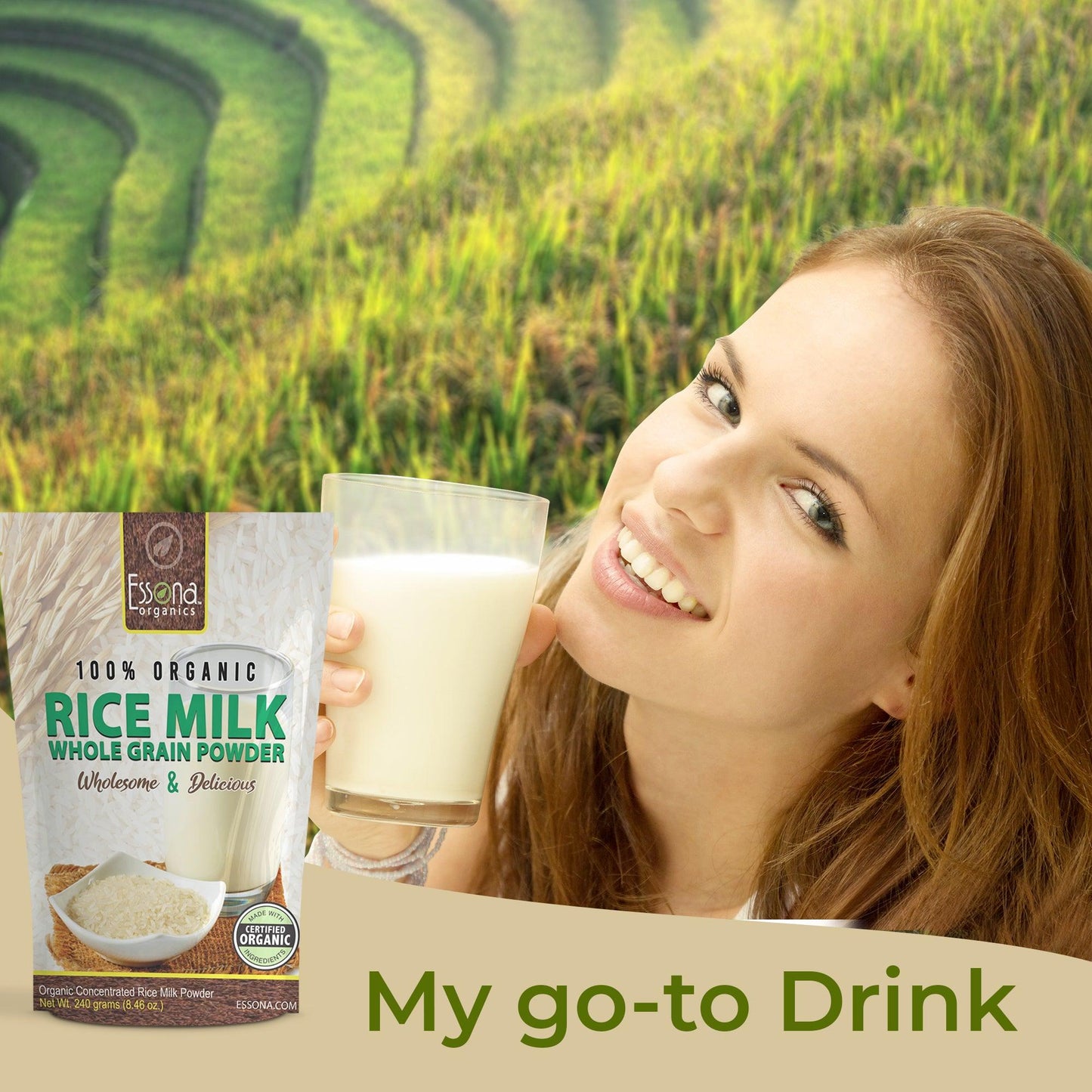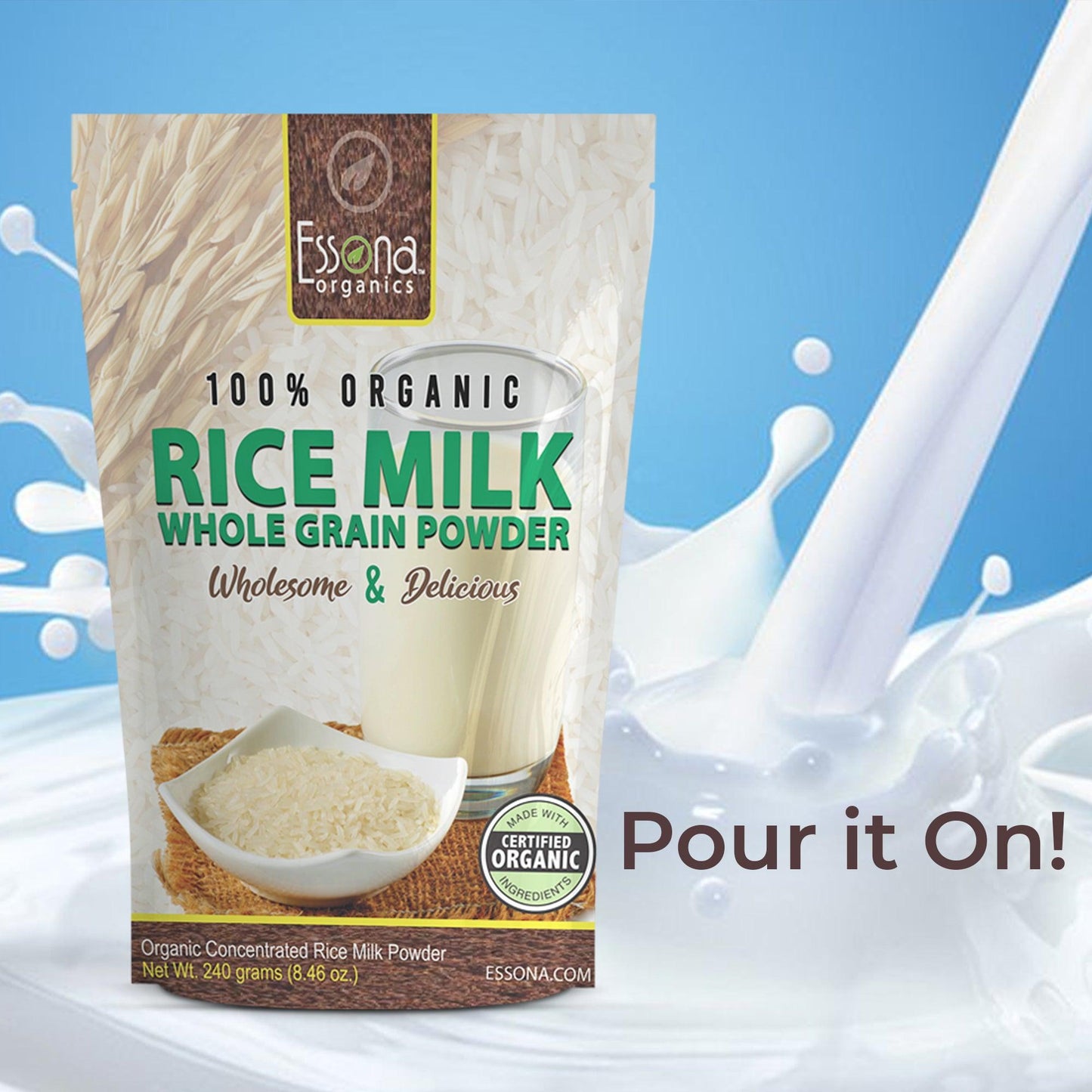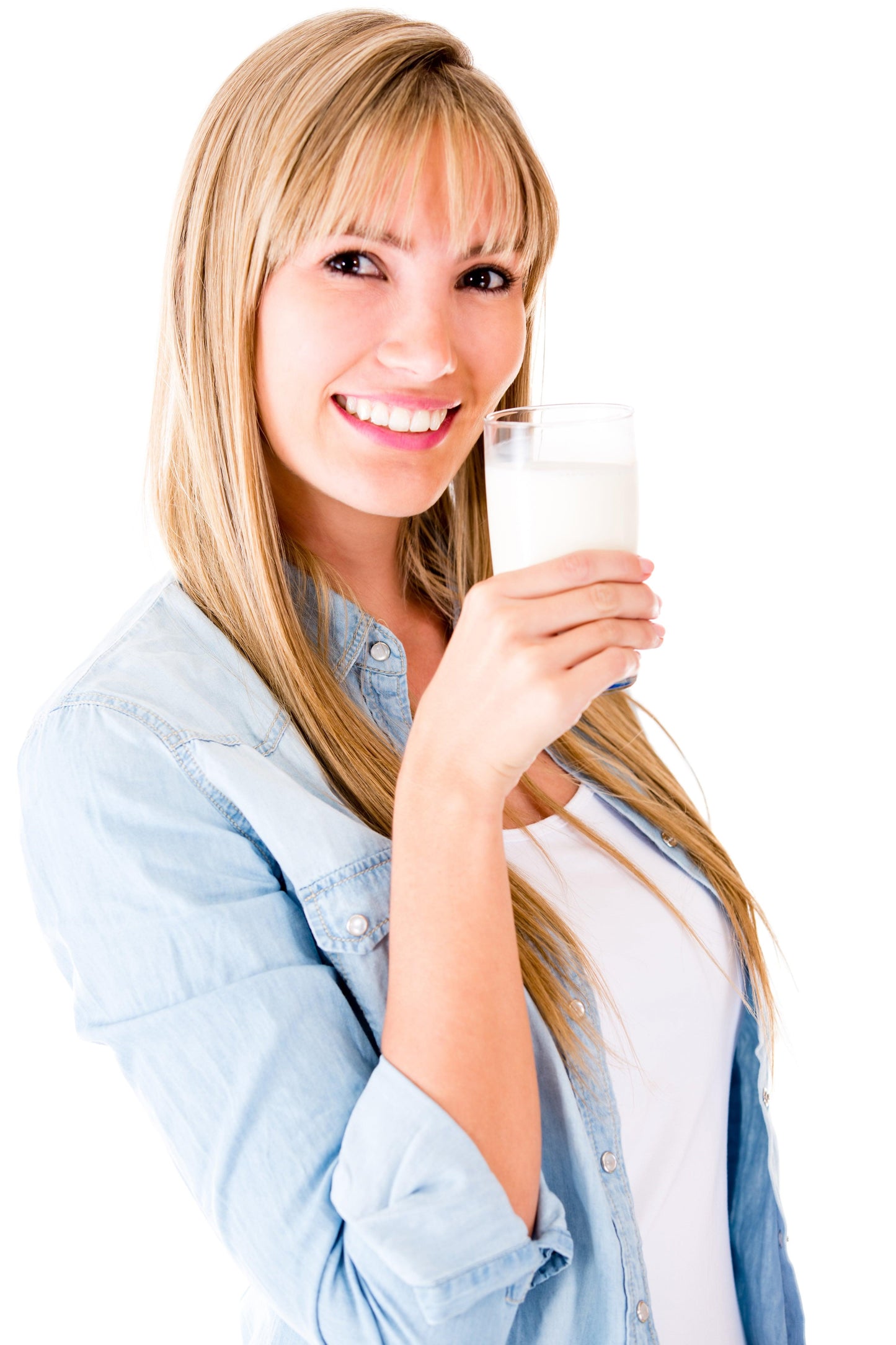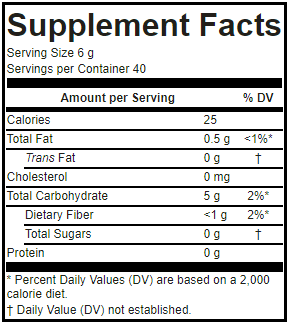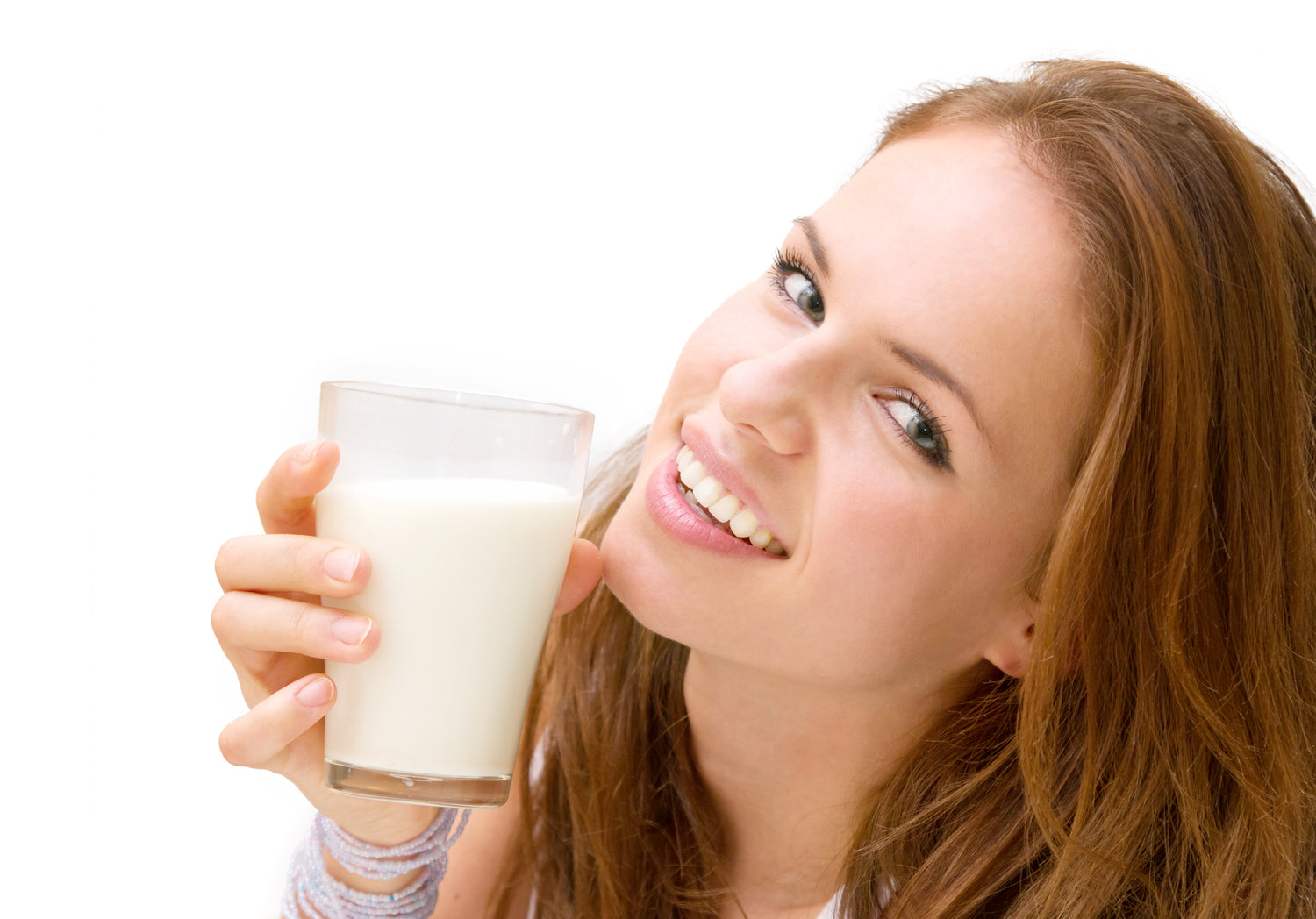 My "Go to" Drink.
Tastes great alone but you can also use it in smoothies, shakes, sauces, desserts, chocolate, curries, soups.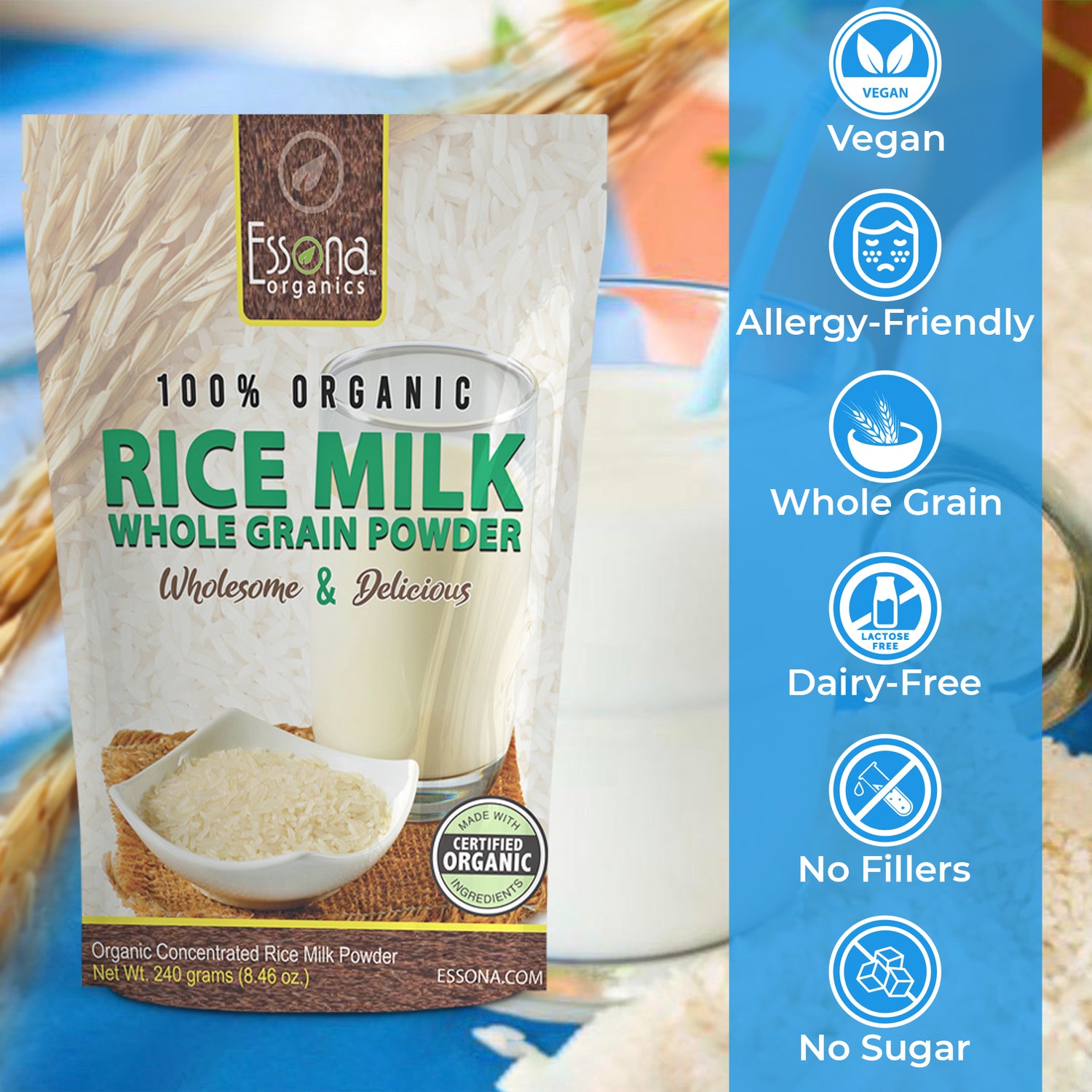 Wholesome & Delicious Rice Milk
* Allergy-Friendly
* 100% Vegan, Dairy-Free
* Great for Children, Sugar-Free
* Whole Grain, Non-GMO
* Baked goods, sauces, pudding, gravy
* No Additives, No Preservsatives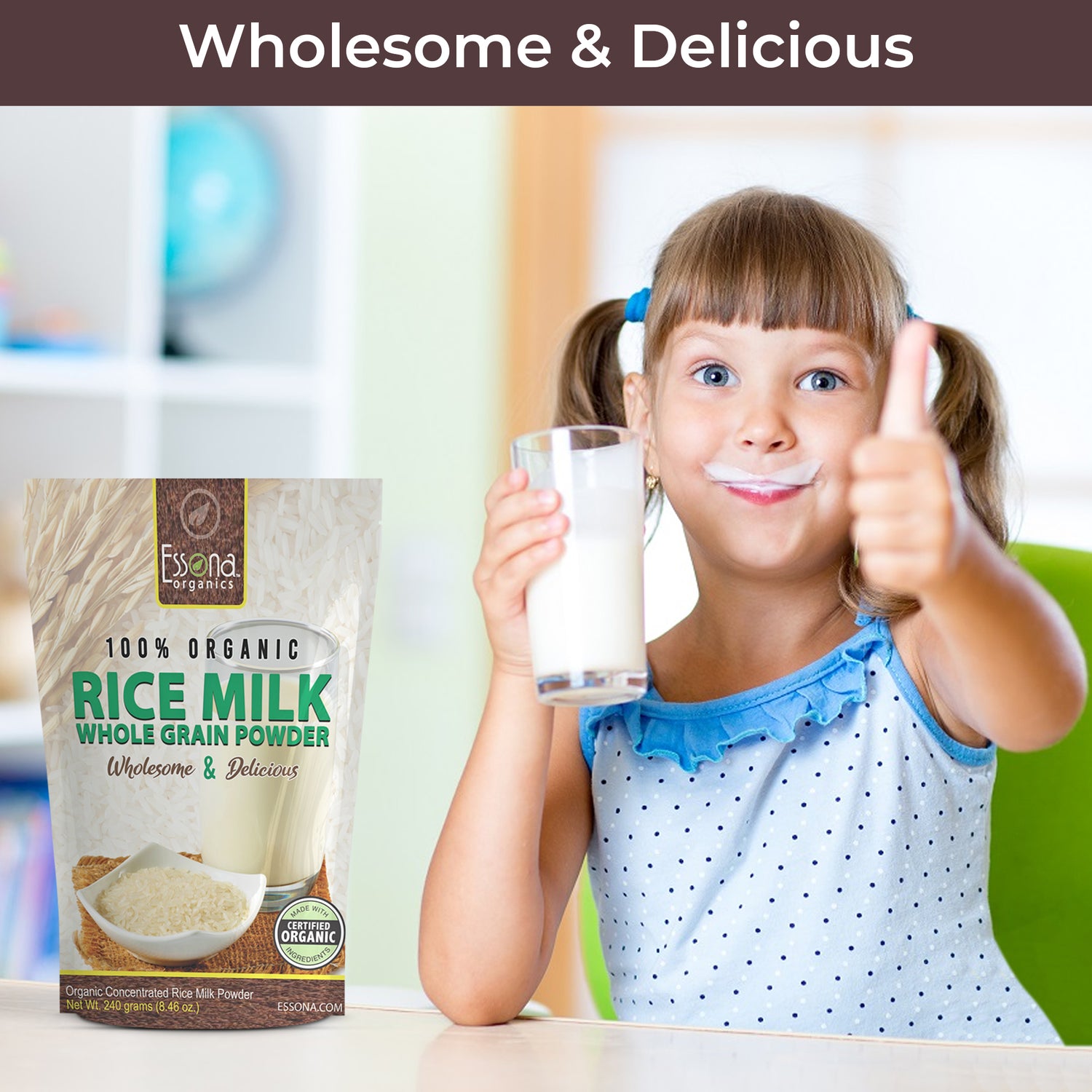 Allergy-Friendly
Great for the whole family!